Home

Pedigrees

Biographies/Journals

Photo Album

Search

Mailing List

Contact us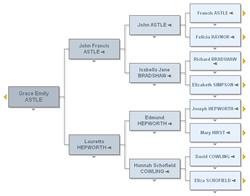 Welcome to the Frank Family Pedigree database. We hope you find information you are lacking and find information you can share with us as well.

To get started simply search a family name below or choose a common surname.
Begin Your Search

Last/Surname:


Common Surnames

Find out what happened on August 17th in your family history.